About The Teahouse
The Teahouse is a boutique tea company, selling the finest quality loose leaf teas. We are passionate about what we do and want to share that passion with you. We specialise in Chinese tea and have many rare and exclusive teas in our collection. We also sell over 1000kg of English Breakfast tea a year - so we can do traditional too!
The Teahouse was established in 2005 by Ross Hutchison when he left a successful career in Sports Marketing to follow his passion - tea. He has been drinking Chinese teas since meeting his now wife at University in 1995. Her parents' Chinese origins meant access to what were at the time teas rarely seen outside China, and it was here that his passion began.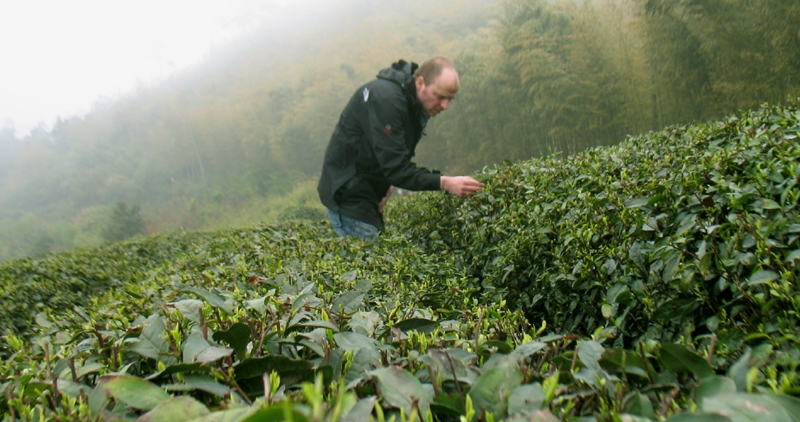 The Misty tea gardens of Mogan Shan, Zhejiang

The Teahouse is now one the UK's leading suppliers of the finest quality loose-leaf teas. As we source our teas direct from the tea gardens, we can provide a consistently high quality, as well as enabling us to guarantee that the tea is fairly produced. We have worked with a number of tea gardens for many years and have established very close relationships, meaning we can buy their teas when they are ready. Many of our teas are certified Organic, with others coming only from gardens that do not use pesticides.
Please feel free to contact us if there is a tea that you are trying to source or for any further information.
Wholesale information can be found here